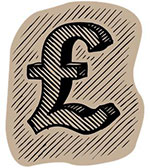 For a business seeking to acquire a company, a knowledge of the available acquisition financing options is necessary. These financing options will play a vital role in shaping the deal structure. Choosing the right capital structure will result in securing the most funding, at the lowest cost thereby maximizing your return on equity.
Listed below is a list of the various acquisition financing options available in the UK.
Bank Financing:
This is the most common form of financing for small and medium sized business acquisitions. Bank financing is usually available through operating loans secured against accounts receivable and inventories. In some cases, they can also be acquired through term loans. However, not all companies qualify for bank financing as assets are required and many companies do not have sufficient assets to collateralize the loan.
Equity Investment:
Equity investment, as an acquisition financing option, involves the use of either individual investors or private equity groups who acquire some percentage of interest in the target company.It is most suited for companies that operate with limited tangible assets or those that have maximized their borrowing potential.
Shareholder (Buyer) Equity or Loans:
This type of acquisition financing involves the buyer using his personal funds to finance the acquisition, either in whole or in part. Sometimes the buyer uses loans secured against personal assets to complete the acquisition.
Secured Lending/Asset Based Financing:
This type of financing uses the value of business assets (accounts receivables and inventory, equipment and other fixed assets) as collateral. The lending source – commercial finance companies provide a line of credit based on the eligible collateral.
Mezzanine Debt:
A slightly more expensive form of financing, when compared to bank financing, mezzanine debt is a hybrid of debt and equity financing and allows buyers to retain major control of the business. Extremely advantageous to businesses that lack the business assets to finance through bank financing alone, mezzanine debt can prove to be a successful acquisition financing option when bank financing or equity is not a viable option.
Unitranche debt:
An increasingly common source of acquisition financing in the UK,unitranche debt is a combination of senior debt and mezzanine/subordinated debt in one instrument. Unitranche financing provided by both private equity funds and banks enable faster transaction and greater streamlining of the acquisition process.
Since each source of capital comes with its own costs and risks, it is advisable to seek professional help when investigating a potential acquisition. Attract Capital, with 20+ years of experience in the private capital markets, cancounsel you on the best financing option for your long-term success.
Please give us a call.