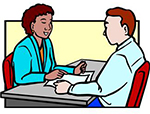 Once you have decided on the kind of business you wish to buy- whether it is a pub in Cornwall or a software services company in London, you will then have to address the vital issue of how to finance your new business acquisition. Listed below are the commonly sought after avenues while pursuing a business loan in the UK.
Using a bank
A survey by the British Chambers of Commerce has found that banks are the most common form of external finance for small businesses, so make sure you approach a few banks before turning to other sources of business acquisition financing. Banks typically lend up to 60% of the total price of the business, with you having to provide the final 40%. For example, if you are looking to buy a hotel for £300,000 a bank may lend up to £200,000, leaving you to find alternate sources for the remaining £100,000. On the downside, banks generally have strict lending criteria. They usually ask for audited accounts for the last three years, revenue projections, a valid business plan, a professional business appraisal, etc. In addition, it can be difficult for service-based companies, which are low on assets, to qualify for a bank loan.
Trying for a business loan offered by the Enterprise Finance Guarantee Scheme
Established in 2009, the Enterprise Finance Guarantee (EFG) scheme, run by the Department for Business Innovation and Skills, is aimed at businesses lacking adequate security or a proven track record that is needed for a standard commercial loan. Till date, the scheme has provided more than 18,000 SMEs with £1.88bn worth of loans. The EFG scheme is open to businesses whose turnover is less than £41 million with loan amounts varying in size from £1,000 to £1million. In a business acquisition loan from the EGF, the Government guarantees 75% of the loan, while the borrower pays a 2% per annum pro-rata premium to BIS as a contribution towards the cost of providing the Government guarantee. The borrower is responsible for repayment of 100% of the loan, not just the 25% beyond the Government guarantee.
By venture capital firms
Venture capitalists seek to invest in exciting business ideas with high growth prospects, and products and services that come with a competitive edge and highly skilled management teams. Most venture capitalists are seeking next generation technology companies to invest in at an early stage. They are not dominant source for business acquisition funding. At present, there are over 250 venture capital funds in the UK. While using venture capital funds may give you the desired financial backing, you will be required to provide the high financial return that venture capital investors are looking for.
Connecting with potential angel investors
Private investors often referred to as 'angels' or 'high net-worth individuals' are the type of people looking to back new ventures with potential. While such 'angel investors' may not be investing with the might of venture capital firms their ethos is the same – to provide business loan for a good return on their investment within a short period of time. You can connect with potential angel investors in the UK through platforms like Angel's Denand the British Business Angels Association. However, the government has laid down strict Financial Services Act (FSA) regulations on the best practices of approaching private individuals looking to invest in unquoted companies, therefore making it a must to go through a reputed financial services firm before targeting individuals or drawing up agreements.
Opting for a mezzanine loan
A mezzanine loan can prove to be a wise option for a business acquisition loan. Often described as a 'hybrid' or 'halfway house', that combine elements of both debt and equity funding, mezzanine finance can be an effective and relatively cost-effective way to finance growth strategies and business acquisitions. Unlike Angel Investors and VCs who generally take large equity stakes in companies in return for their cash, a mezzanine loan usually takes a very small amount in equity in the form of a warrant- usually about 3% to 5%. Mezzanine loans are increasing becoming available to SMEs, with several mezzanine lenders offering business loan in the less than £10 million sector.
Attract Capital, a reputed financial services firm, can help you with your business acquisition needs. With 20+ years of mezzanine funding experience, a well-developed workflow process, and a lender platform of over 100 mezzanine debt-financing providers, we can provide quick sourcing solutions for your various financial needs. Contact Us now.