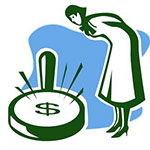 Often overlooked and misunderstood is the role of the M&A Advisory Firm in helping a business build long term equity valuation. M&A Advisory Firms assist in capital formation, acquisition valuation, and facilitating exits. These firms contain seasoned professionals well versed in finance, accounting and funding. M&A Advisory firms are segregated by size and by area of focus. Smaller Advisory firms are called boutiques and have a small number of highly regarded senior professionals focused on a few areas of specialization. These focus areas may be financing, buy-side advisory, or sell side advisory. Most smaller M&A advisory firms are sell-side advisory firms wherein they handle the sale of a company. Larger middle market firms may have from 10 to 50 professionals and are usually called investment banks. These firms offer a spectrum of full service and can handle any type of transaction including private and public transactions. The investment bank industry has seen tremendous consolidation and deconsolidation over the past 30 years. Private partnerships have given way to public entities and the historical separation between commercial banks and investment banks has disappeared. Nowadays, large megabanks and small middle market boutiques offer M&A Advisory services in different service packages to different market segments. Regardless of the type of service delivered, M&A Advisory Service is a force multiplier for companies seeking to increase their equity valuation.
How an Advisory Firm Helps
The most important element in judging the value of a firm is the experience level of the professionals. Most firms are owned or run by people that have been in the markets for decades and have a rich storehouse of experience and knowledge to draw upon. Advisory firms help their clients maximize their presence through more insightful narrative presentation and more strategic financial presentation. A strong advisory firm will help you elevate your game with respect to how the company presents itself to the outside world. Good advisors also provide a turnkey process. This can include raising financing or equity, buying a company through an acquisition (which is buy-side advisory, finding prospective buyers for your company (which is sell-side advisory) or effecting a merger (which is merger advisory). Each of these actions is a complex project with multiple stages, critical milestones, and requires careful planning. A good acquisition or financing advisor will know all of the preparatory steps that have to be in place and design the right project plan. This is particularly important with middle market firms, which become often become important strategic advisors to their clients.
The Pay-off to Using an M&A Advisory Firm
Good outcomes are earned not lucked into in the M&A world. Finding the right acquisition and financing partner in the middle market is not easy to do. The right firm can make this process easy and save you time and money. The right firm can also lead to a tremendous up tick in equity valuation and ultimately to a very successful exit.