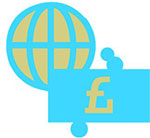 With the majority of business transactions occurring in the middle-market sector, M & A advisors are increasingly being sought by companies to design exit strategies as well as provide advice on corporate mergers, acquisitions, and financings. This article deals with the importance of M & A advisors, and the vital role they play in executing a successful merger and/or acquisition.
Why middle market companies need M & A advisors?
For an entrepreneur, selling or acquiring a company in the M & A market, is a highly complex and risky task that requires experience and knowledge of mergers and acquisitions. An M & A advisor can greatly enhance the chances of a successful outcome by managing the complexity and unpredictability of the deal process. The return on investment from using a good M & A Advisor is usually worth a high multiple of their fee. High quality M & A service usually brings millions of dollars of return to the business owner in the form of a higher valuation or lower costs of financing.
The M & A advisors role at different stages of the merger and acquisition process
An M & A advisor, apart from matching buyer and seller, also performs a range of other services. These include, business valuation or financing structuring, preparation of a confidential information memorandum, negotiation of purchase agreement and assisting with the due diligence process.
Considerable amount of work is involved in preparing the business for sale. Apart from providing clean financial information, the M & A advisory firm typically inspects facilities and sends clients a due diligence checklist of items to be examined and corrected if necessary. The M & A advisor is also in charge of preparing the confidential information memorandum (CIM) documents, often called "the pitch book," which will contain significant financial, operational, and strategic information about the company.
The most visible and important role of an M &A advisor is "getting the business to the market". An experienced advisor will advise the seller on the right process to be adopted- whether to "show" the deal to only one or two potential buyers; or to take on a broader approach. The advisor will also be responsible for screening potential buyers on the basis of buyer expertise, seriousness, and capital availability. After a deal is negotiated, the M & A advisor continues to provide assistance with final negotiation of deal terms, including structures, escrows, reserves and other key issues. The advisor will be called on to help the owner deal with contingent payments, employment or consulting contracts issues.
Selecting the right M & A advisor
It is critical that an entrepreneur select the right M & A advisor. Look for relationship-based firms that have a strong track record of successful prior deals and a high client retention rate. If possible, choose an M & A advisor who has been working in the same industry as your business, as the advisor will have better contacts with prospective buyers.
At Attract Capital, we provide M & A advisory services for mid-market companies. With over 20 years of middle market M&A experience to draw upon and over 100 closed transactions totaling over £500 million, we are the right choice to help you with your acquisition process.
Contact us now to set up a free consultation.